Get the Facts on Duodenal Switch.
Acne
Acne can be an indicator of vitamin A or zinc deficiency. Many post-op Duodenal Switch patients who notice their skin breaking out following surgery will increase their vitamin A or zinc supplements under the advisement of their doctor. If you have not had Duodenal Switch surgery, do not follow these supplement suggestions. Too much vitamin A can be toxic, so talk to your doctor to determine the right dose for you. If you supplement with more than 50 mg of zinc per day for a long period of time, be advised zinc can inhibit copper absorption, and we need copper to absorb iron properly. As a result you may need to add a copper to your daily supplement routine.
Acne Solution
By Hayley F. 
So many people suffer from acne after weight loss surgery. It is kind of like a rash; dozens of tiny bumps all over your face, neck, or chest. Well here is what I did!
I take at least 25,000 i.u. of vitamin A per day. I really didn't see a difference in my skin by taking the A but what really helped was the MAGIC mineral; ZINC! I take 100 mg a day (not including what is in my multivitamin).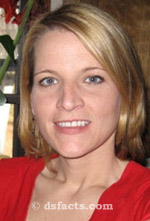 Take 1 pill (50 mg) twice a day. Zinc can be hard on your tummy so I take it with food. I saw improvement in a matter of days. Lastly, I use a cleansing regime similar to ProActive. I found the active ingredient in their product, salicylic acid, and then bought over the counter because it's cheaper. Here is what I use and what works for me.
1. Cleanser. I use Biore warming (heat feels good) with 2% salicylic acid. You can use any cleanser you like; just make sure it has 2% salicylic acid.
2. Astringent. I use Clean and Clear which has 2% salicylic acid.
3. Cream. I use Neutrogen Spot On with 2% salicylic acid. Again, any cream will work; the key is the salicylic acid. Put this on your problem areas. I don't use benzoyle cream because it is too drying. If you do use this instead, use it as a spot treatment; put only on pimples.
I use all 3 at night and only the cleanser in the morning. You can determine if you need it both night and morning. If you find your skin drying up too much skip the cream or astringent; or use it every other day. You'll figure out what is best for you.
For more information on Skin Changes:
Central Valley Bariatrics PDF on Skin Changes